Here is how I spent my Good Friday:
... having lessons outside.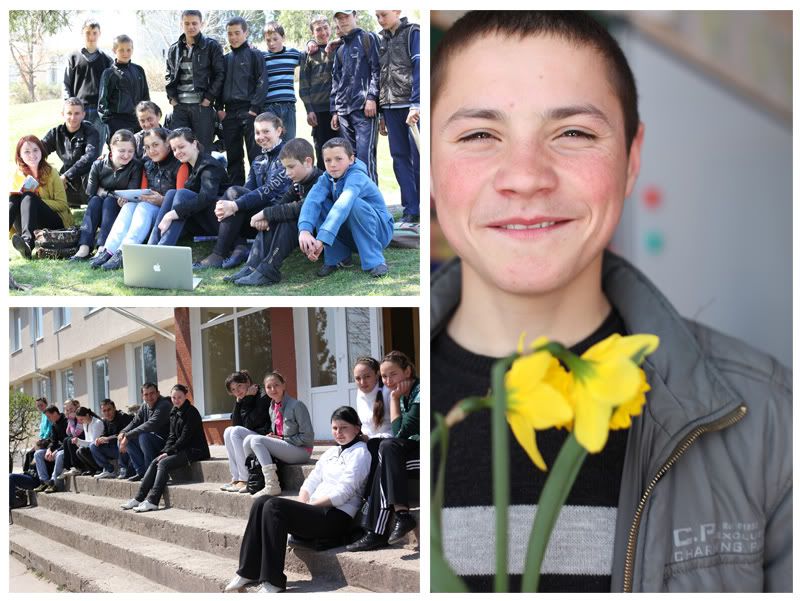 ... and admiring things such as the brand new fence behind the old one that some men have been working incredibly hard at putting up while I've been having lessons outside and also admiring the random horse in the front yard of the school...?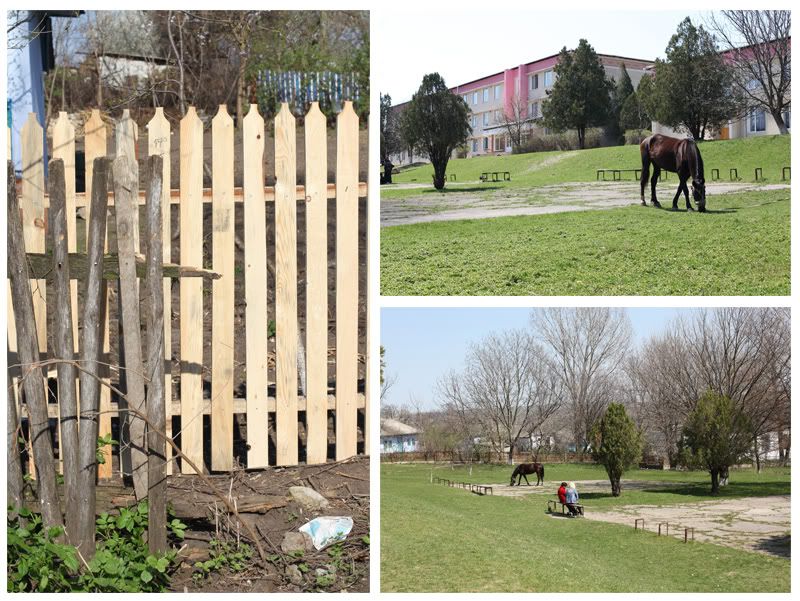 Here is how my host mom spent Good Friday:
... working hard in the garden (look at the tulips that bloomed today!)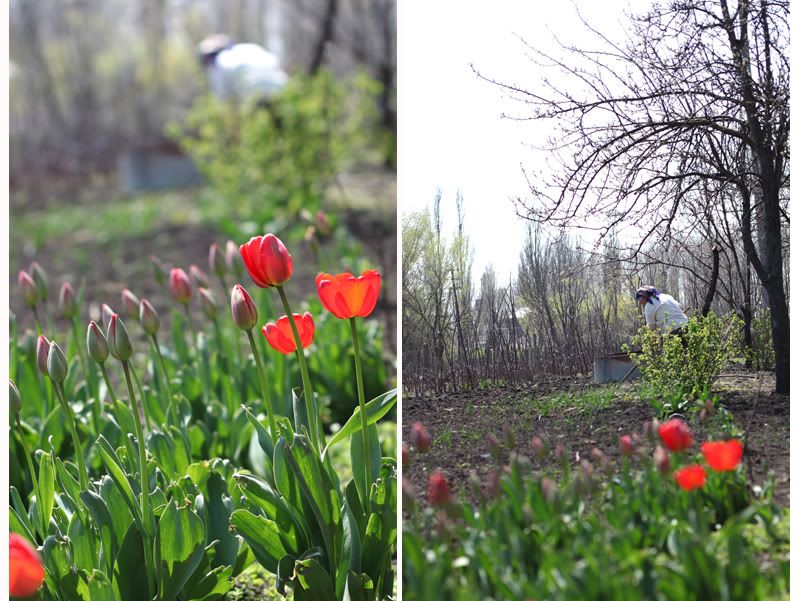 ... and making amazing bread for Easter (check out that GIANT cupcake... err... cupbread).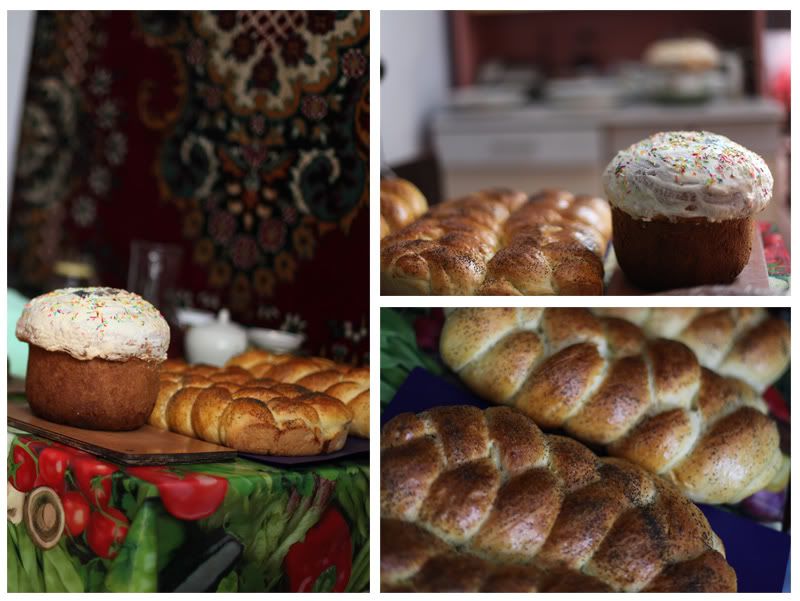 My host mom totally wins the competition of "who can accomplish the most" today. In fact... she always wins. I don't know how she does it.