On Sunday I needed to take a walk... clear my head and just get out of the medical apartment. So I did what I do best... I took a photo walk.
This is kind of where I began. I love this old building. Apparently something exists on the inside but I'm not sure what.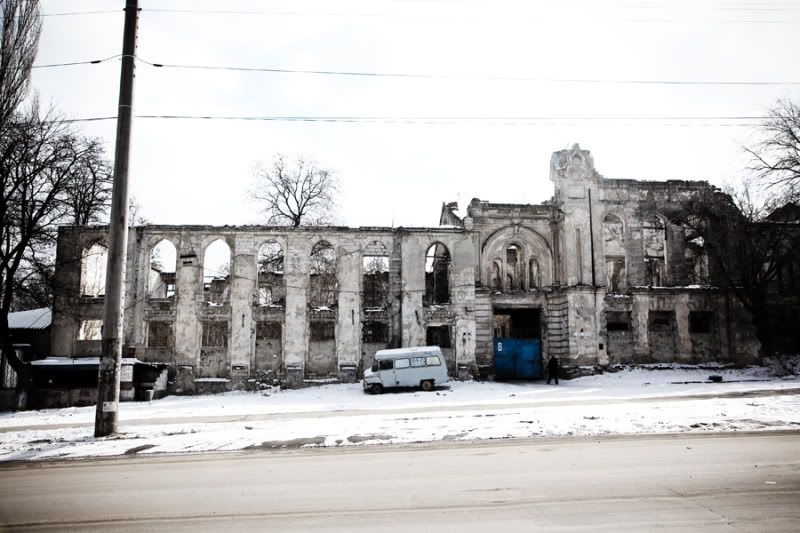 I continued down a road and eventually found these houses. They are all different (the one on the right isn't occupied... obviously... but it does show you what a lot of houses look like here because people ran out of money to finish them so they are probably abroad now making the money). Then, the picture on the bottom right shows what is probably a home of either someone really wealthy here (possibly a banker) or someone who has been working hard abroad.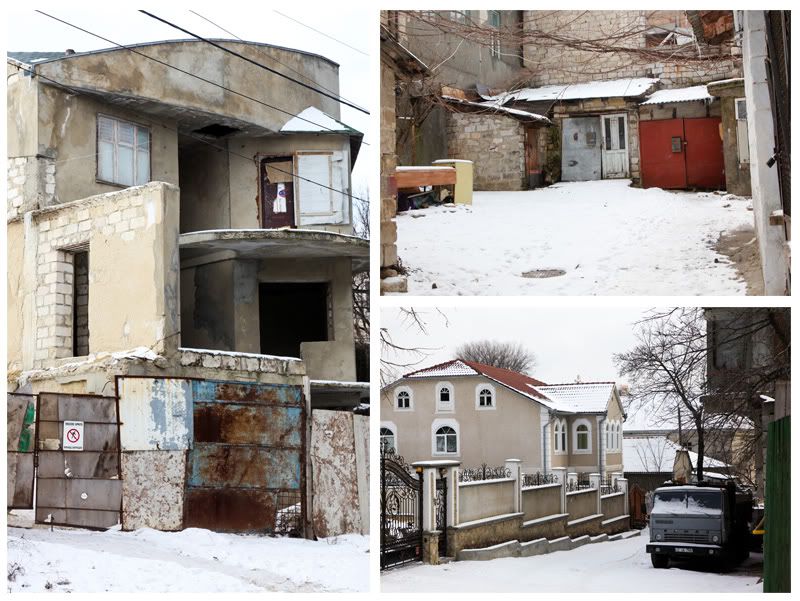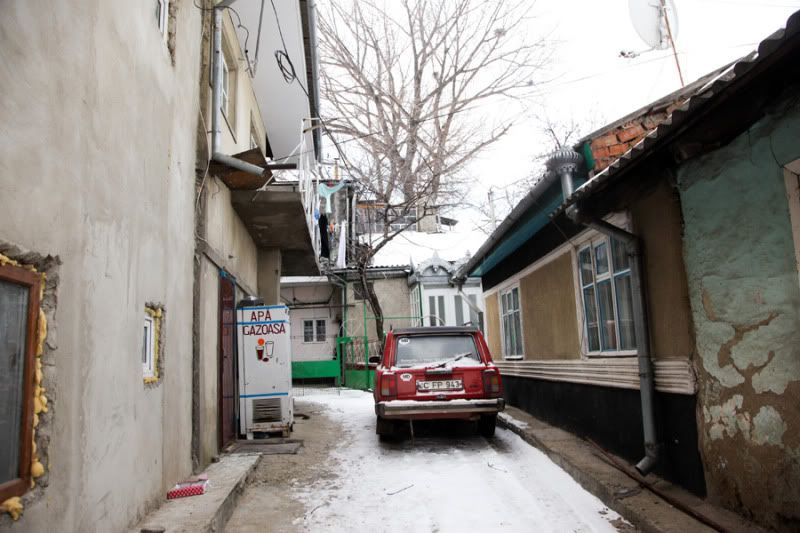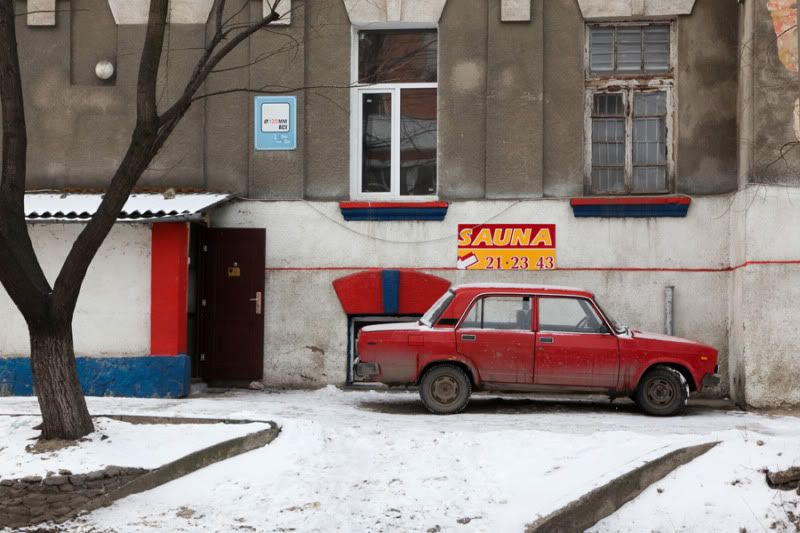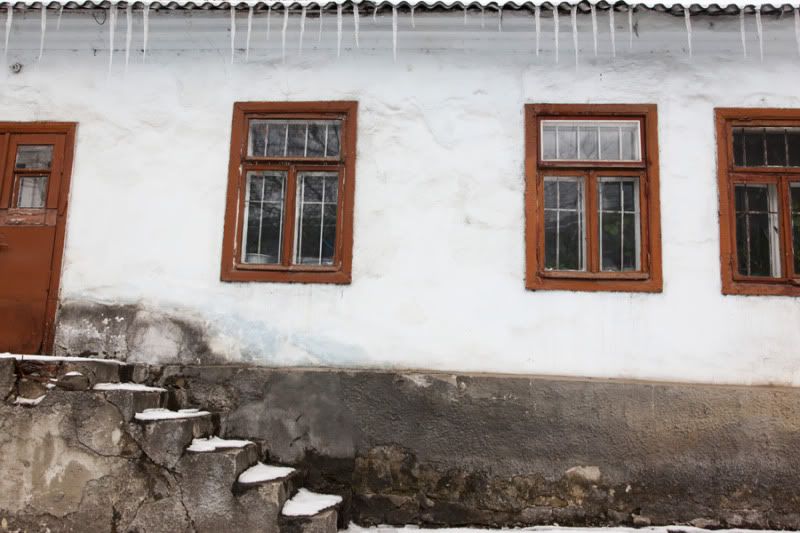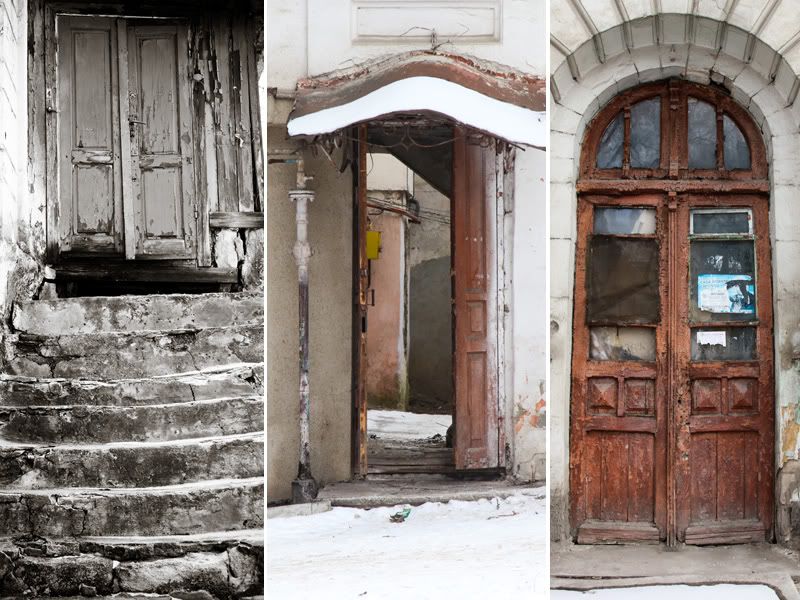 Check out this mama dog doing her job getting food for her pups. At least she is resourceful... and she wasn't too happy when I got too close to her "territory".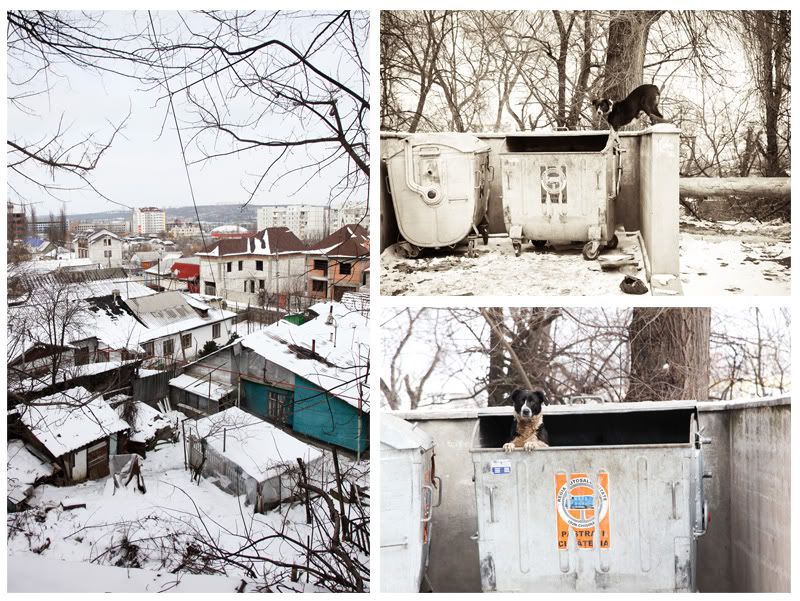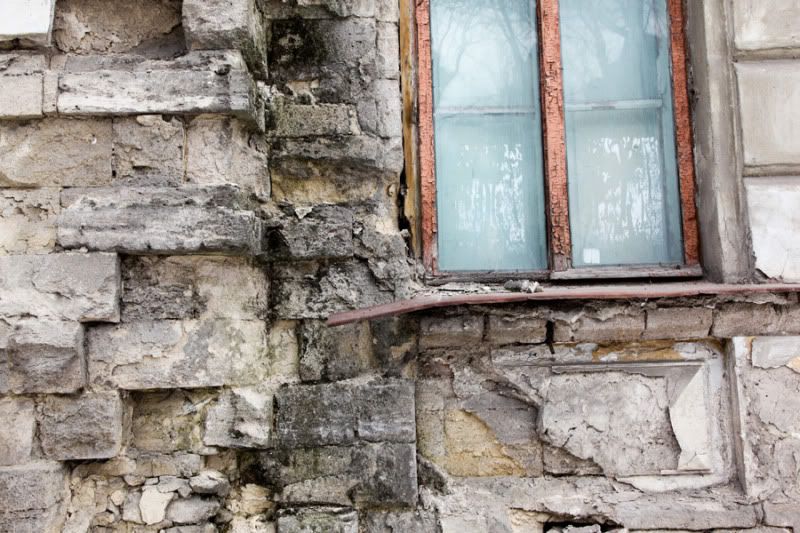 This is the arch in the center of Chisinau.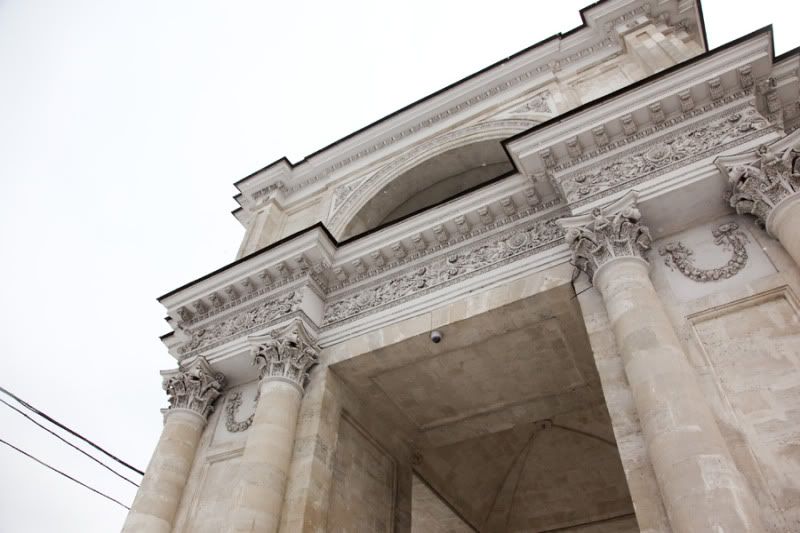 Cool textures.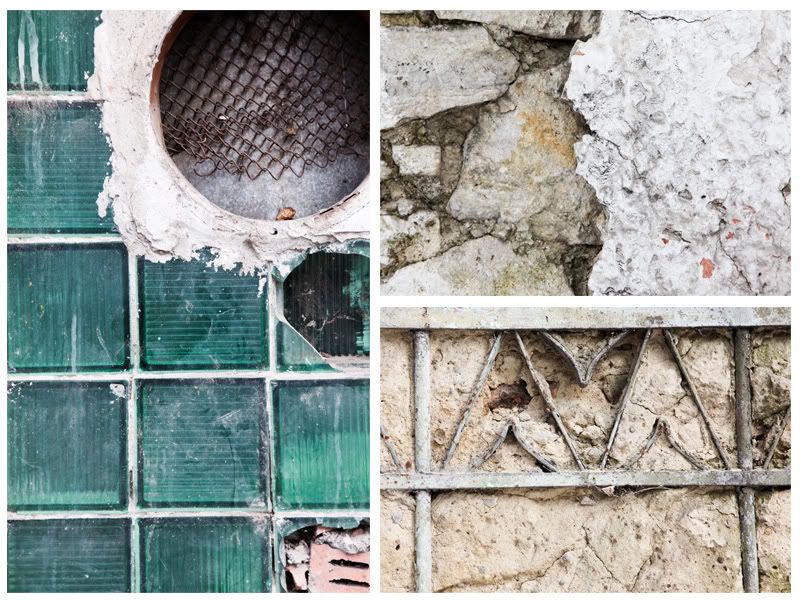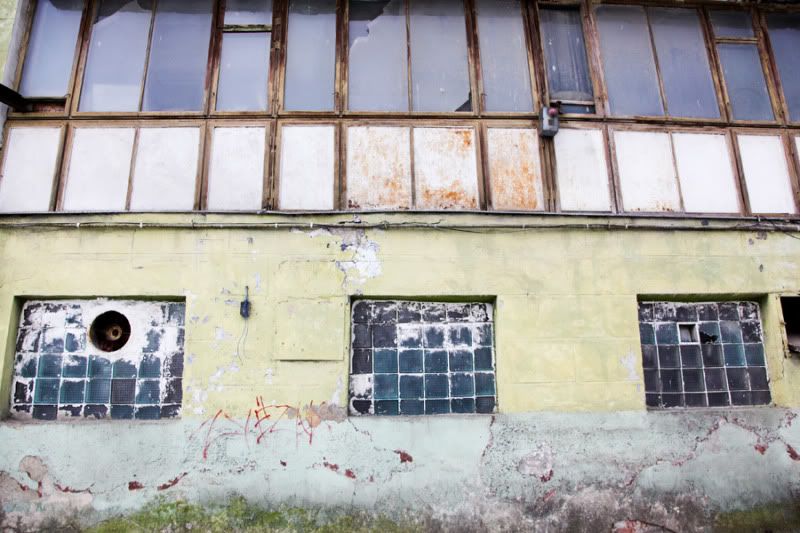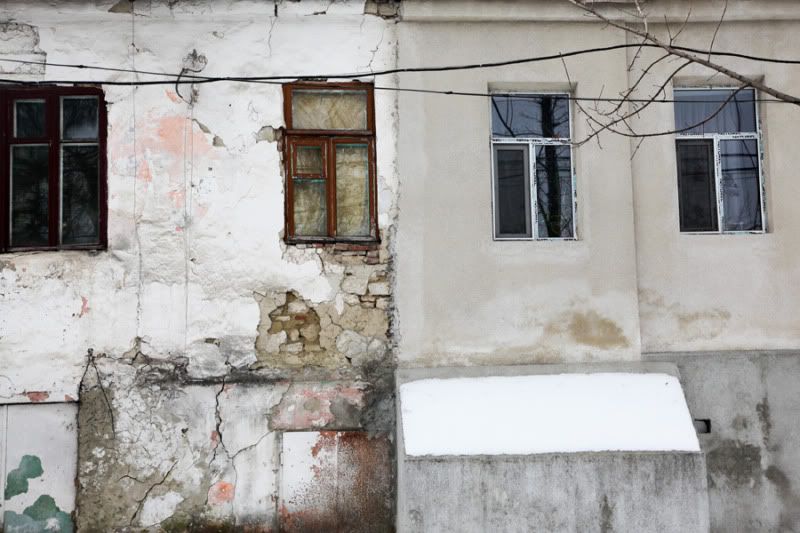 ... and the day concluded with meeting Mr. Nicolai. He stopped me on the street when I was walking and decided to tell me that he was very happy that I was here and that Moldovans like Americans and Romania and Moldova used to be one and they should still be one and that I should tell Obama and Hillary Clinton this because they need to know. Well, I'm not sure I will be telling them this because I do not know them personally and America is much bigger than Moldova, but I will do what I can (so if anyone has any connections to them, please send them in my direction so I can get them in contact with Mr. Nicolai). Mr. Nicolai even recited a poem to me from the famous Mihai Eminescu. Here is the first strophe. It's basically saying from from the river Nistru until the Tissa, all is Romanian land. Mr. Nicolai said that because of this poem, it shows it's true and Moldova should be part of Romania because it used to be so.
De la Nistru pan' la Tissa
Tot romanul plansu-mi-s-a,
Ca nu mai poate strabate
De-atata strainatate.
Oh, and he is not a liar liar pants on fire. But when I told him I was cold (because I was) he kept wishing me good health and happiness in my personal life and he said he'd let me go... but then he kept wishing me health and happiness and then when two other PCV's happened to cross our path, he decided he wanted to wish them health and happiness, too. And tell them to talk to Hillary Clinton and Obama.