A week ago I asked my students if they would rather have a cooking class or have a movie night the following week because I was going to be participating in a project called 365 with the Peace Corps. They said they would rather have a cooking class but they were going to be participating in another activity that night so they couldn't go... But that I was welcome to join them if I wanted to!
That activity ended up being a trip to a monastery in Saharna. They told me crazy things were going to happen but I said that was ok, and I was looking forward to the trip. After I agreed to go they informed me we would leave our village of Varatic at 3pm and not return until 5am in the morning... And that those "crazy things" were exorcisms that began at midnight. While I was a little nervous, I felt more comfortable knowing I was with my students than alone. Plus, they had been there before so they knew what to expect.
Three hours after we left (and had to make a pit stop, watched a tree fall in the middle of the road, and pick up another volunteer), we finally made it. We had a couple of hours before the sun set (and 6 until the ceremony began) so I let my students show me around the monastery.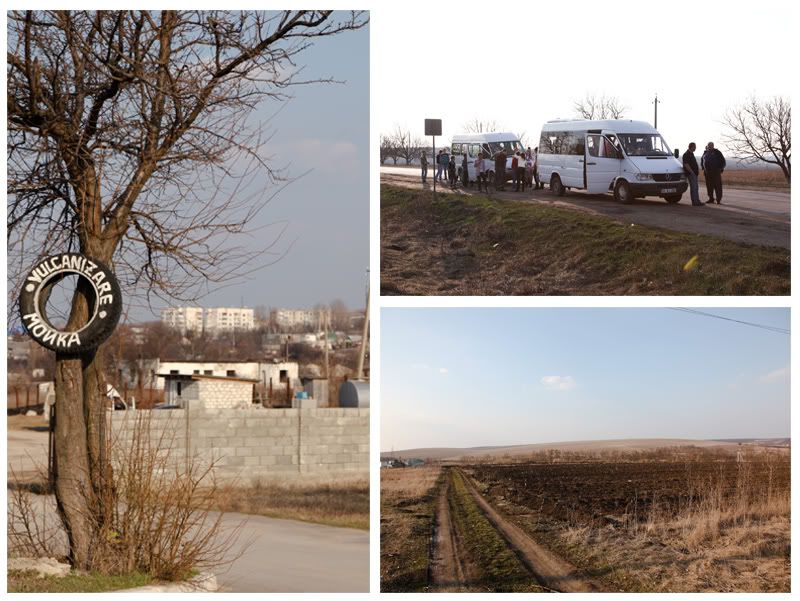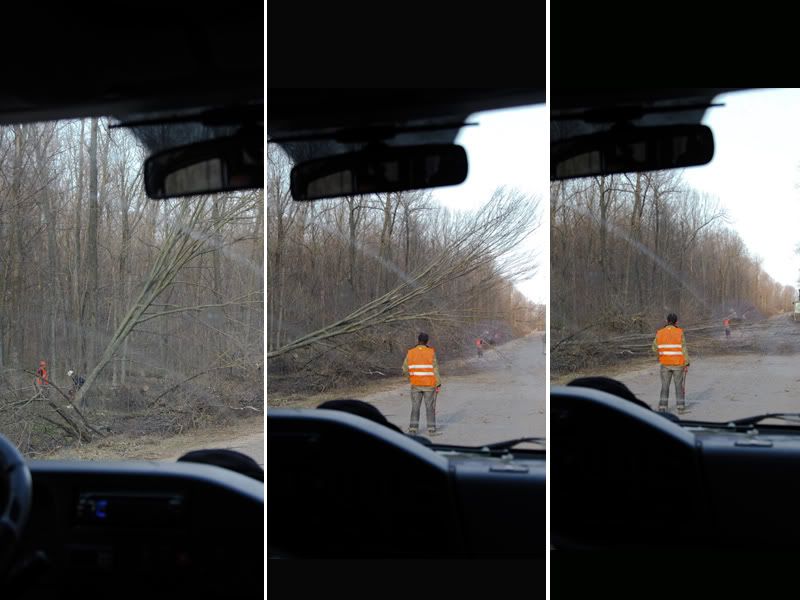 There are 4 hills surrounding the monastery and in each hill is a cross. We climbed to the top of one of them just as the sun had a beautiful glow on the hill, although it was just a little too low to shine on the church, but it was still beautiful. Then we climbed down because there was a lot more to see and it seemed like the sun was quickly setting. Cameras were supposedly not allowed, but how could I not document this? :)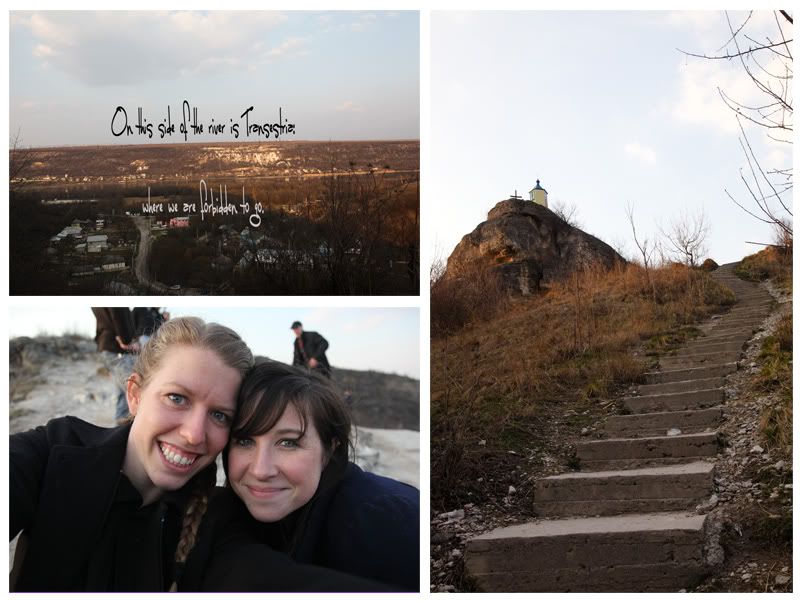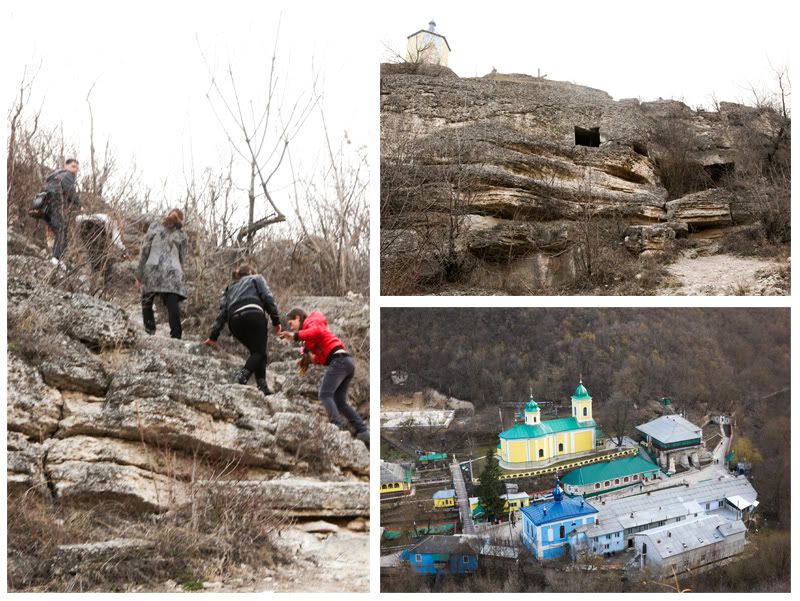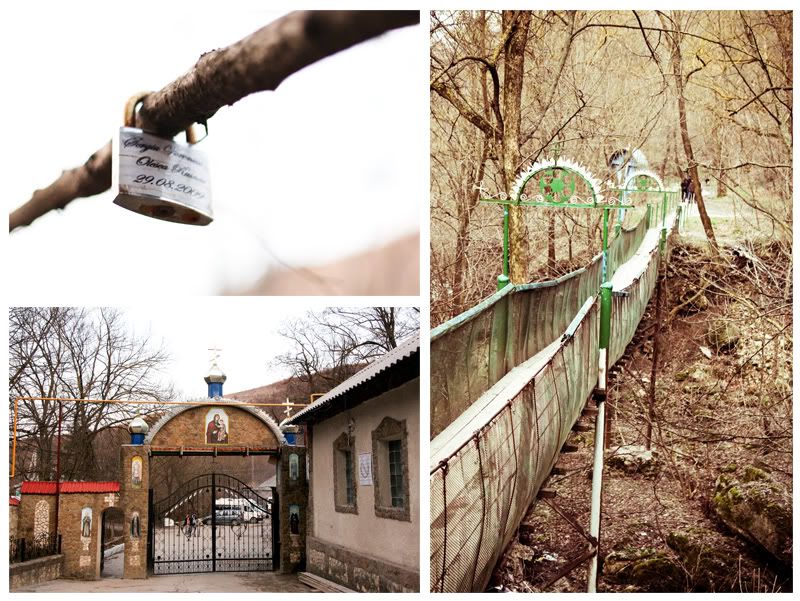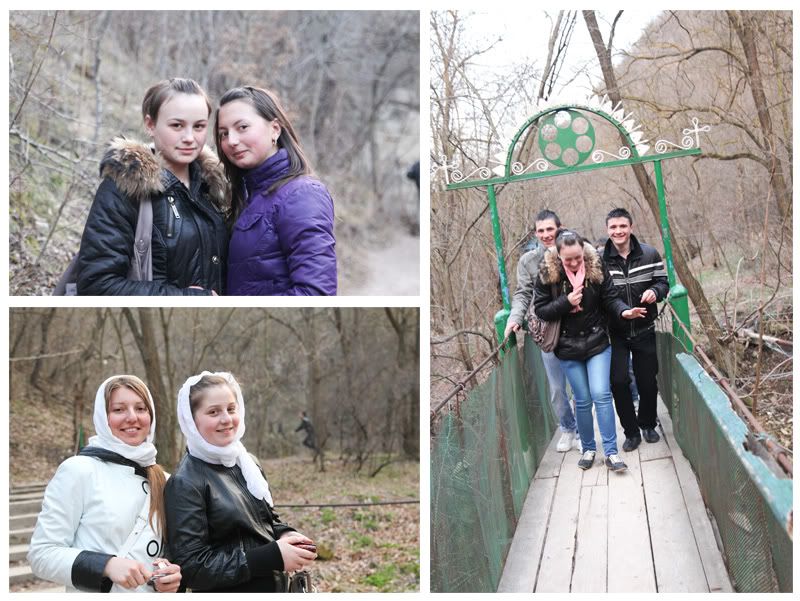 We then arrived in front of a cave where you write a wish on a piece of paper and stick it in the holes in the rocks. Katie and I out ours outside near the opening but my students went inside. I wasnt too clever in the hiding of my wish but I hope it comes true.... And I plan to go back this summer and see if it is still there.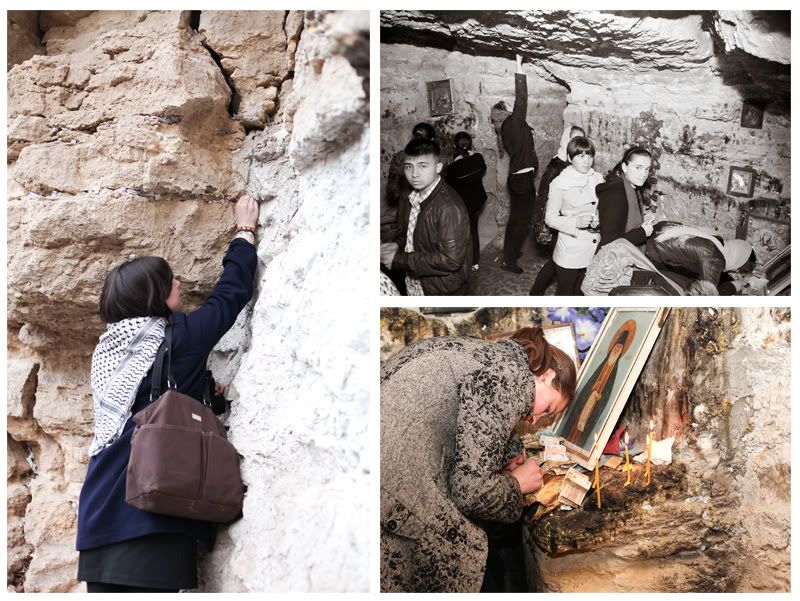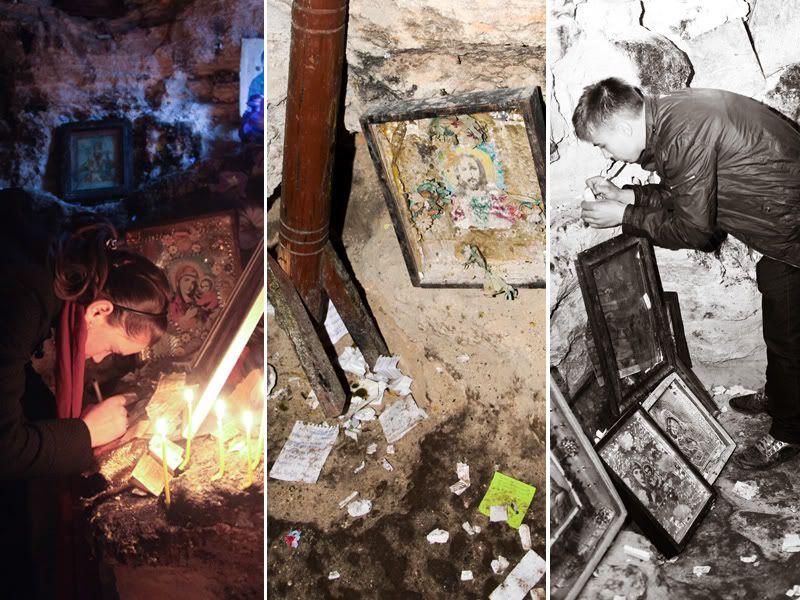 After giving out our wishes we went to the izbor which was a swimming pool of blessed water. Even though the weather was beautiful I wouldn't go as far as to say it was warm enough to take a swim.... But the boys stripped down and did it anyways... And loved having their pictures taken. While it was a silly moment looking at these boys shivering in their underwear, they took this very seriously and I really liked that.I don't know of very many 7-12th grade boys n America who would have been like that.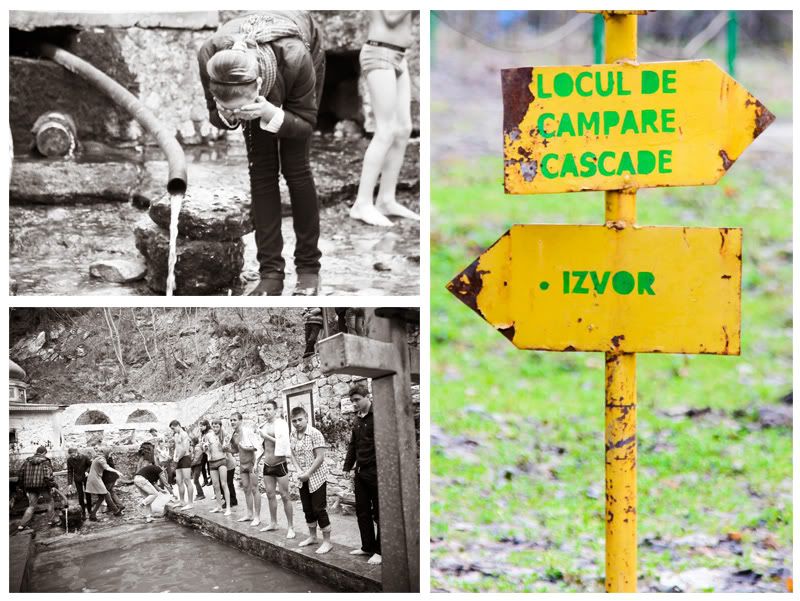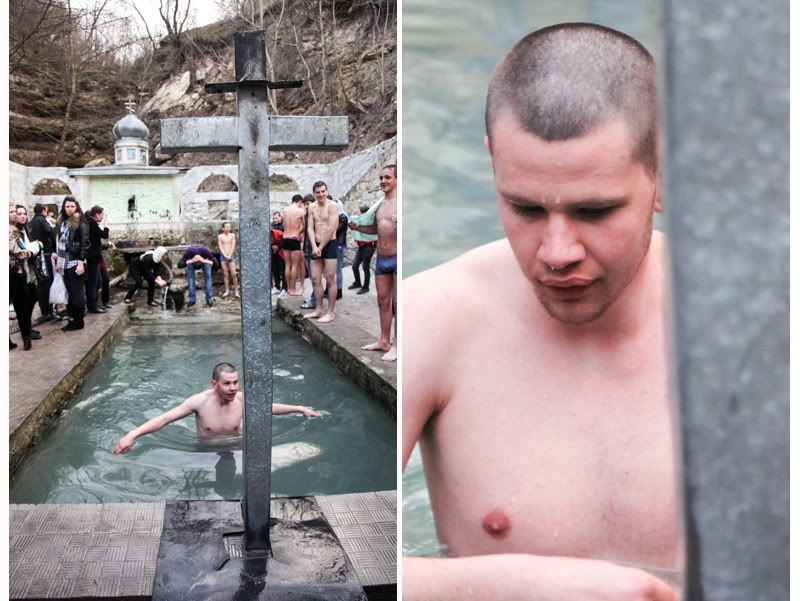 Once they got dressed again we decided it was time to go to the waterfall. The light was almost gone and it was a bit of a walk so we took a "shortcut" which was down a very steep and muddy hill. Luckily I wore the right shoes again so I didn't have a problem, minus the part where I was carrying my camera and I was afraid to go head first down the hill. But the girls took it like true champs in their heels and ballet flats... Screaming the whole way down :)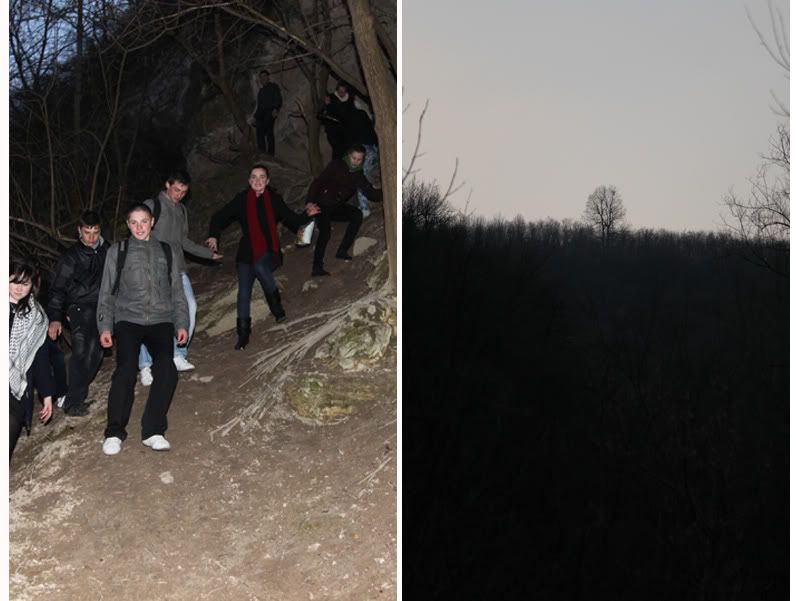 By the time we finally reached the waterfall it was dark so it was definitely interesting walking back to the center of the monastery in the complete dark. But the kids weren't afraid and they knew they way so it was fine. Katie and I then headed to the gift shop while the kids went to the nearby bar to get something to eat (and we met then a few minutes). Because it is post (aka Lent), there was not any meat so we all ended up snacking on bread, chips, and biscuits (usually a type of shortbread cookie). Before we knew it, 3 hours had passed and we were heading to the ceremony.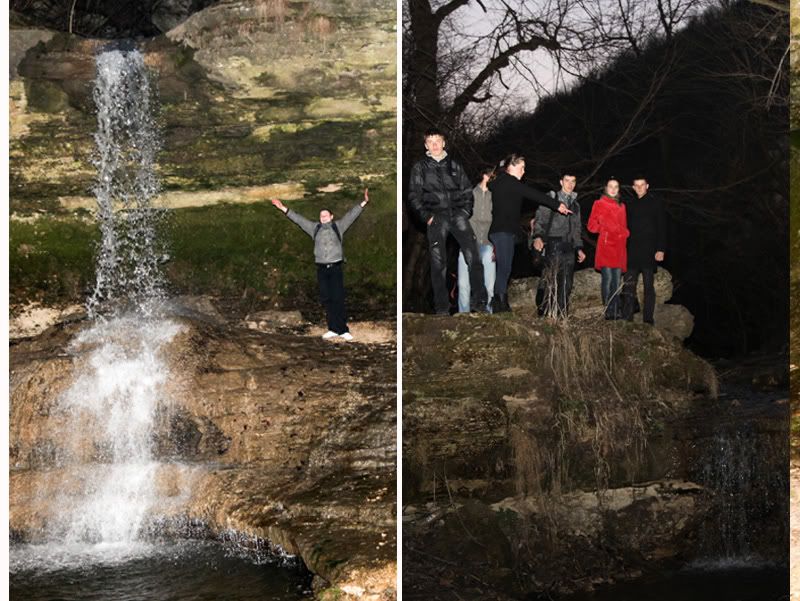 Because this was a very serious (and religious) ceremony I opted out of breaking the no cameras rule. When we arrived, about 200 people were gathered in the center of the monastery outside the church. The Priests (I believe there were 3 or 4) came out and began reading and singing. We were given candles and told to put our scarves in our heads (the females). After some time a scream was let heard and you could see movement of a group of people where the person was who had leaned in to catch them. Apparently that was when the evil spirit was removed from their body. I am not sure if something happened to them after that (aka a cloth put on their forehead or water splashed on them) because I couldn't see. I was very impressed, once again, with my students in that they took the matter very seriously. They only chuckled the first or second time someone screamed, but after that they were well behaved and very respectful. After about 90 minutes the ceremony had ended and we loaded back on the rutieras and headed back to Varatic.... Arriving at 5am.
It was a great experience and I hope to see many more monasteries in the future, just maybe not with the exorcisms included. Some of the students had never been there so it was cool to experience that part of their culture with them.
Now, don't get the wrong idea and think that this happens all over Moldova and everyone believes in the process of exorcising someone. I believe this is the only monastery where this takes place here, and it seemed that more people that attended were there for the experience rather than the belief.