Sunday marked the 10 month anniversary of arriving in Moldova for me and the 60ish others that came with me. It's so crazy how fast time has passed...
In order to celebrate this anniversary I was part of a group of 3 other PCV's that held a seminar entitled GLOW, which stands for Girls Leading Our World. (Ok, so we didn't really hold the seminar for the anniversary but it worked out nicely that way!). These seminars are held all over the world and so I was excited when another one of the volunteers asked me to do it, even though I really didn't understand exactly how it was going to happen.
Basically the seminar covers many different topics about life in general with the focus on teenage girls and it is usually up to the teacher who requests the PCVs to come to decide what she wants to be taught to her students. Usually this is done in the village of a PCV but in our case it was done in my rayon (how convenient). So the teacher chose the students she wanted to attend and chose the topic- and it was up to us to create lessons for the girls. Then the idea is that they will take our ideas and lead seminars with their friends and classmates in the future- and of course we will help them along if they need it. The catch of the seminar is that it is all taught in Romanian- which is very difficult to do when you have a very important message to portray.
The topics the teacher chose were: body-image/self-esteem, HIV/AIDS, alcohol, and communication. We then each created our own lessons, but were there to help each other out if we needed some assistance. Some team-building activities were done between each lecture, and then we got cookies and coffee/tea at the end :)
I chose to talk about the topic of body-image/self-esteem for personal reasons. It was difficult to plan the lesson for a few reasons: I didn't really understand how the seminar worked, I procrastinated [too long], and I feel like my Romanian has really tanked lately. Thankfully the girls were really active and helped with the Romanian when I struggled (which I think is a good sign... meaning they understood what I was trying to say even though I wasn't saying it correctly). At the end of my "lecture" I took all of the girls outside and took their picture to show them that they are beautiful without the help of photoshop. The plan was to print off the pictures and give them to the girls as a gift and thank you for coming, but unfortunately the printer was closed. They did get the digital files, though!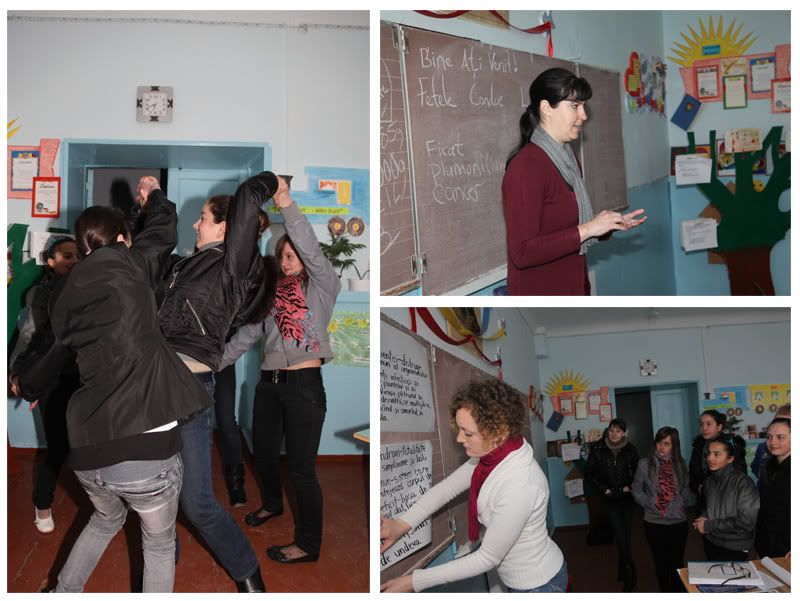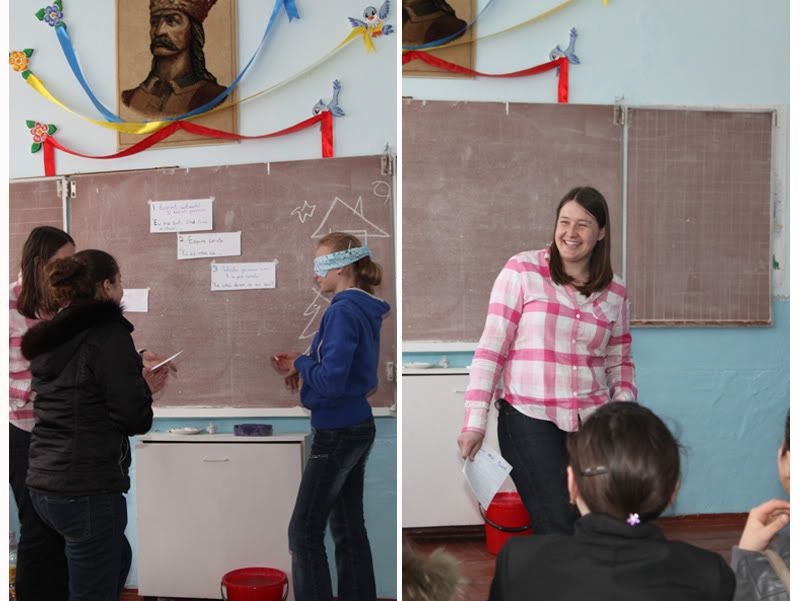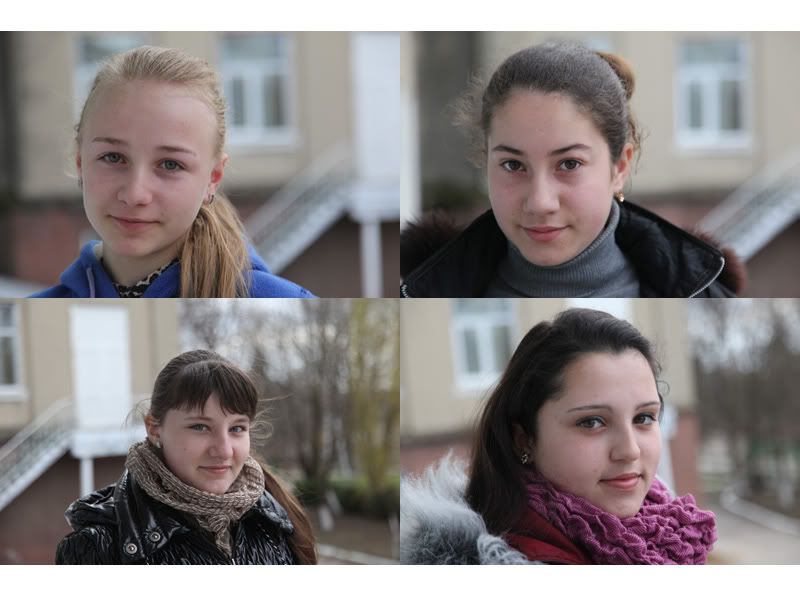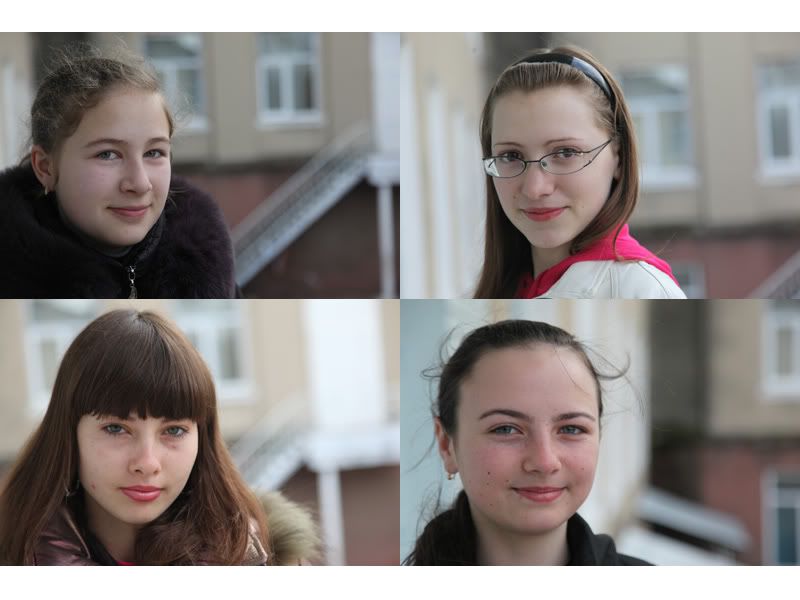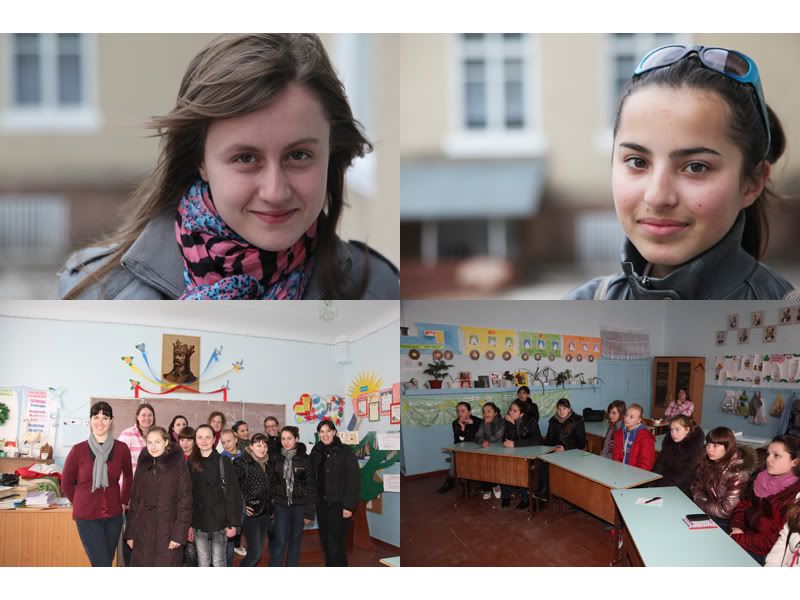 Overall I really think the seminar was a success. One of my students came along so I could see if she liked it and would like to do it in our village. She was only supposed to stay an hour because she had prior obligations but she decided to stay the whole three because she said she really enjoyed it. I am also in contact with one of the girls on Skype and she is asking when we are going to come back and do another seminar. So... yay! I'm super pumped and can't wait to bring it here!