My host mom and I were talking today over lunch about lots of things, ranging from my terrible day to families to cemeteries.
She was curious as to how we celebrated the lives of those we have lost if we don't make a huge deal out of it like they do here in Moldova. I told her that we have Memorial day (which I believe is the same day as their Day of the Dead- May 1st?) but that it's not near the celebration... in fact, in my opinion it's viewed more as a day off than a day to remember. I then told her that I usually only go to my mom's grave on her birthday (June 16th) and on the day of her death (September 29th), and then sometimes in between on one of those days where I have a lot on my mind and I just need to go somewhere to think. She said that makes sense because a cemetery is a wonderful place: it's very peaceful, quiet, and when you go there you can relax, think, cry, laugh... do whatever you need to do. And... she's right. In fact, I did just that last April before I came here.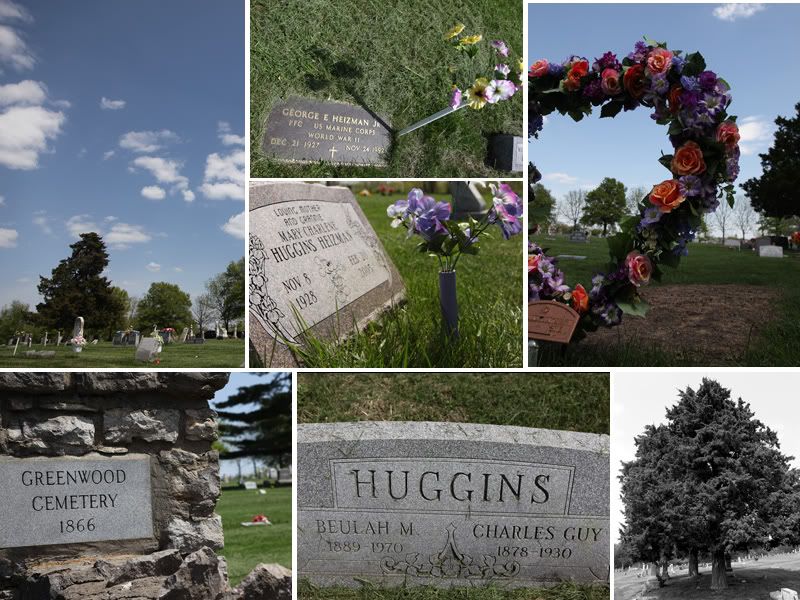 Later she asked me if my dad lived in the same state as my sister (which he doesn't). While to me this isn't a foreign concept (I have family all over the US... and it's rather common to go to school out of state or to move out of state and away from your family for work), having both of her children working abroad, it's hard for her to grasp this concept. But you know what? She's right. It is much better to be closer to family even if that means the job isn't the best... because they're all you've got. When you have a bad day or a good day you can go share your emotions with them, and then go back home if they live close. But if they live far it's not that easy- and nothing beats a big hug from those you love in times of struggle or times of joy. Just sayin'.
(With that being said, 29 days and 1 hour until my plan lands in Kansas City!!!)