Today was a good day. I woke up to even MORE snow.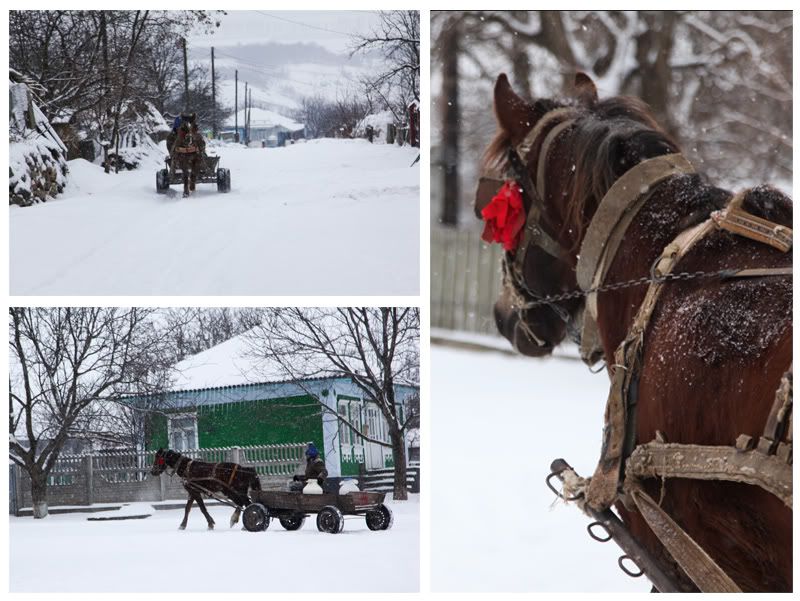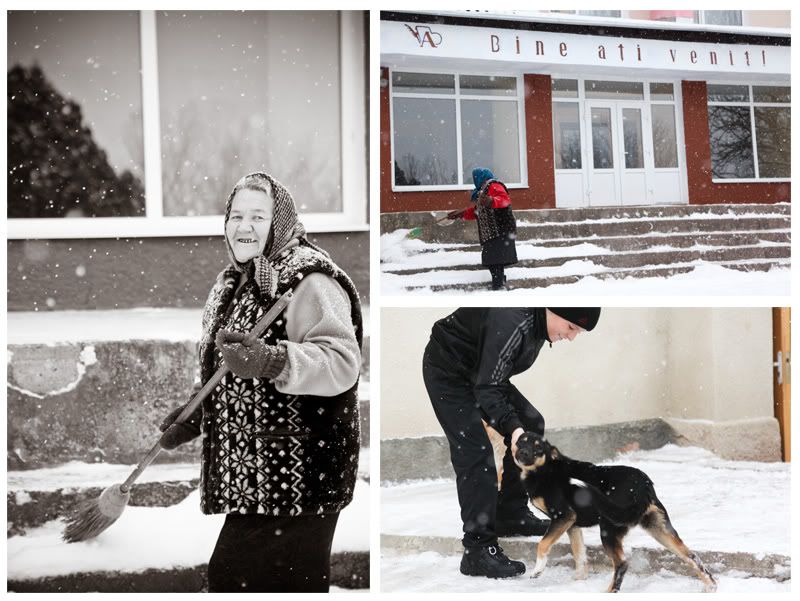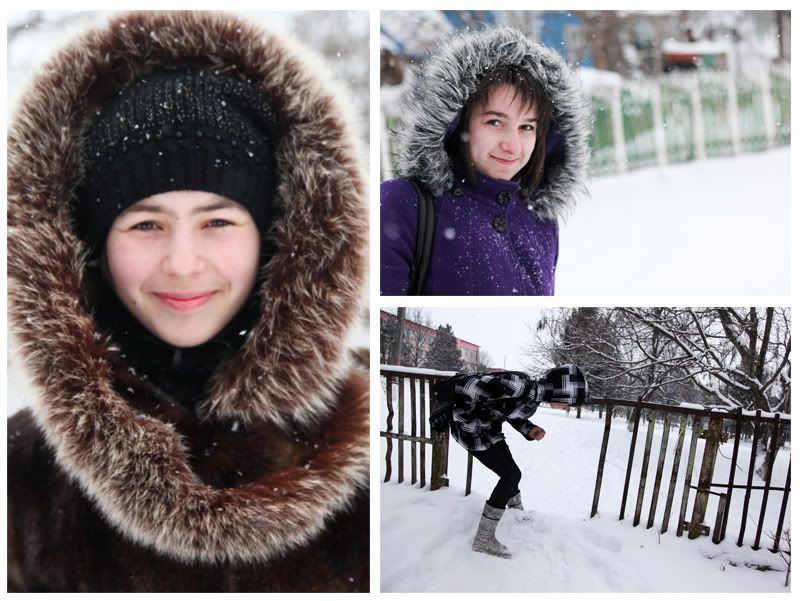 Then I got to teach all 6 hours of classes ALL by myself because my partner teachers had seminars to go to (and apparently 6 full hours with 30-40 kids in them really got to my head... because the students saying "Octomber" all the time caused me to write it for the calendar I was making)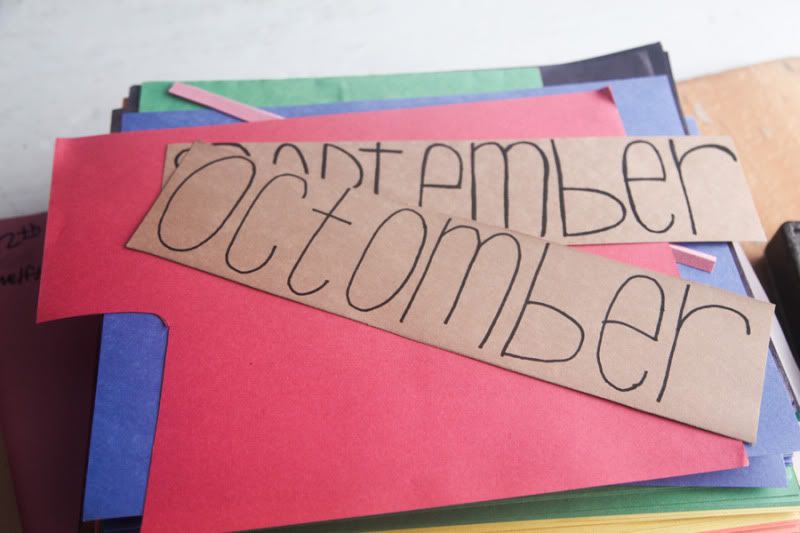 While I didn't exactly have a plan for any of the classes when the day began... it went pretty well. They seemed to enjoy the games we played (which, even though this video has "English" as the word for them to write, the rest of the words were actually vocabulary). (PS- check out the new dry erase board!!!!!!!!!!!!!!!!!!!)
...and then I got them to recite "You are my sunshine", which I will watch when I have a bad day because it was so awesome.
... and it continued to snow even MORE so I took more pictures.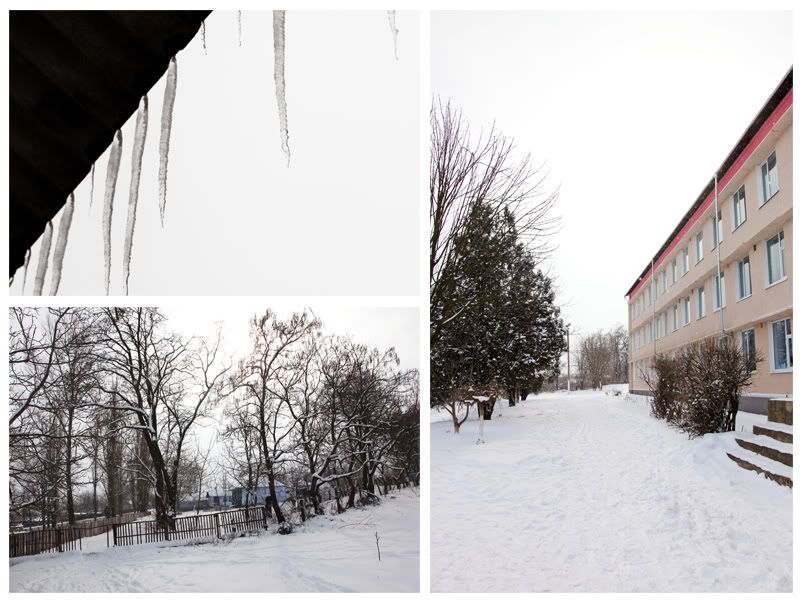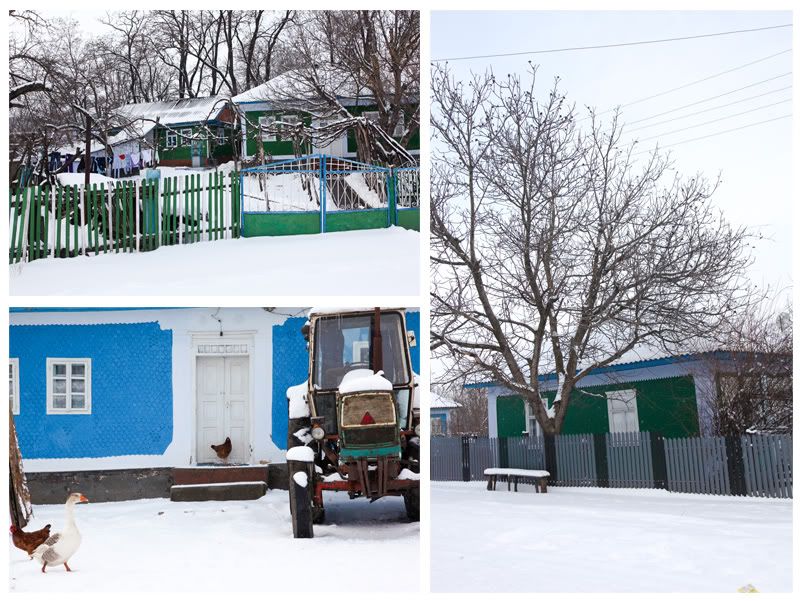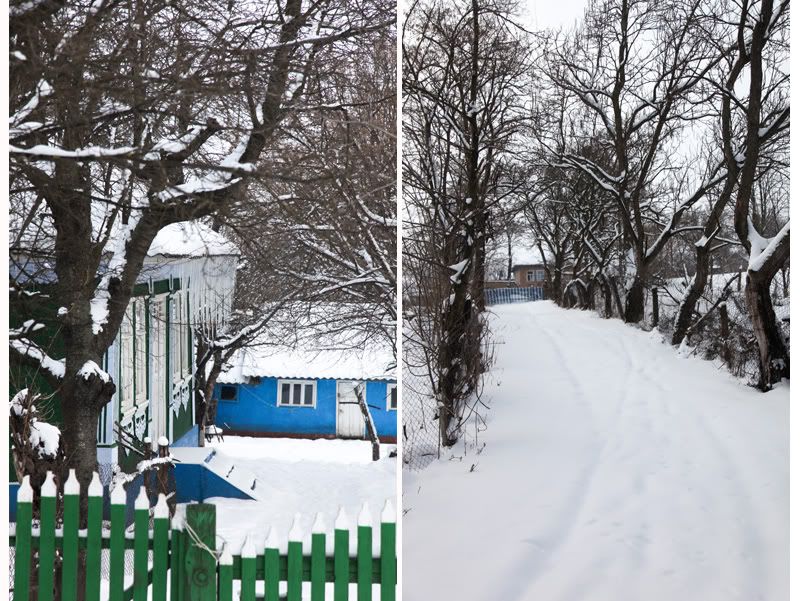 ... and my host mom made a "baba zapada" (aka old snow woman).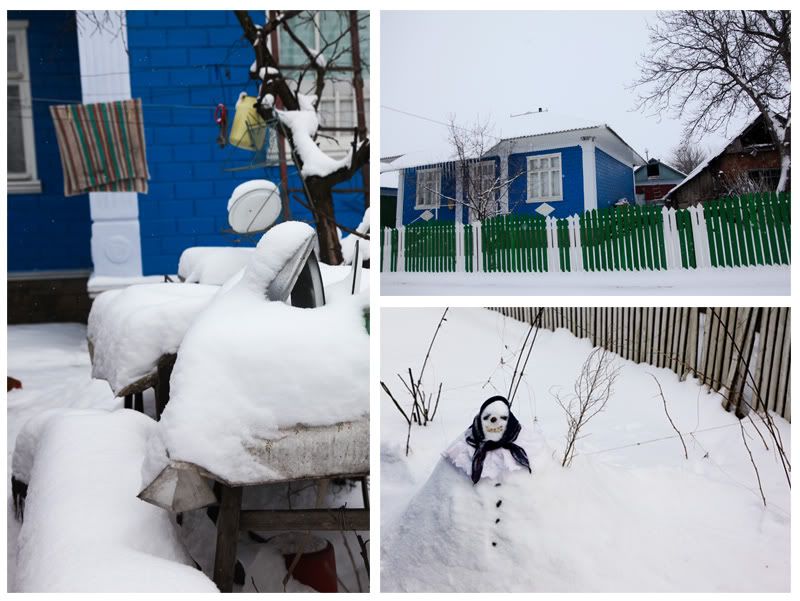 ... and now I'm super tired. But happy that it was a good day.