On Thursday the topic of the lesson in the 11th form was "communication across borders". The other day we taught them about letters and had them write letters to American students... and on Thursday we taught them about postcards. So they made some of their own.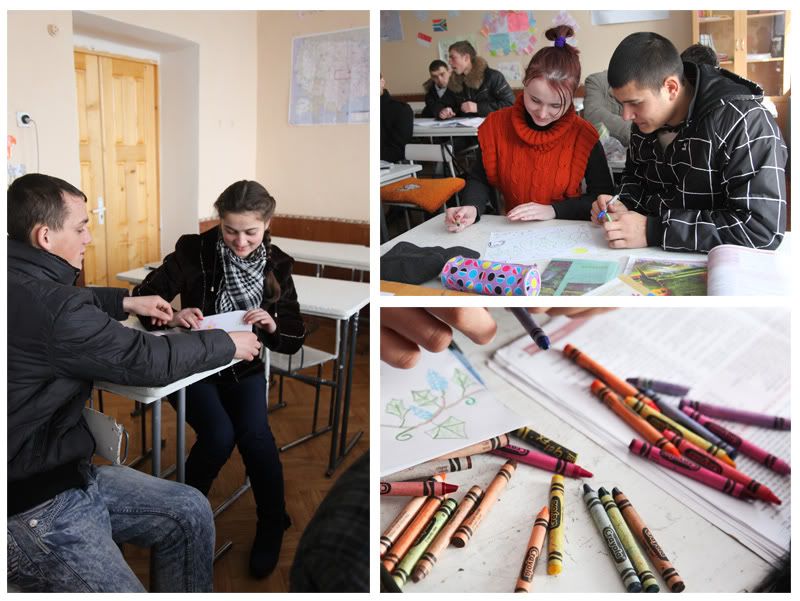 I think the best part was seeing 17 and 18 year olds using crayons and markers. And enjoying it. (I'm glad I'm not the only one!!)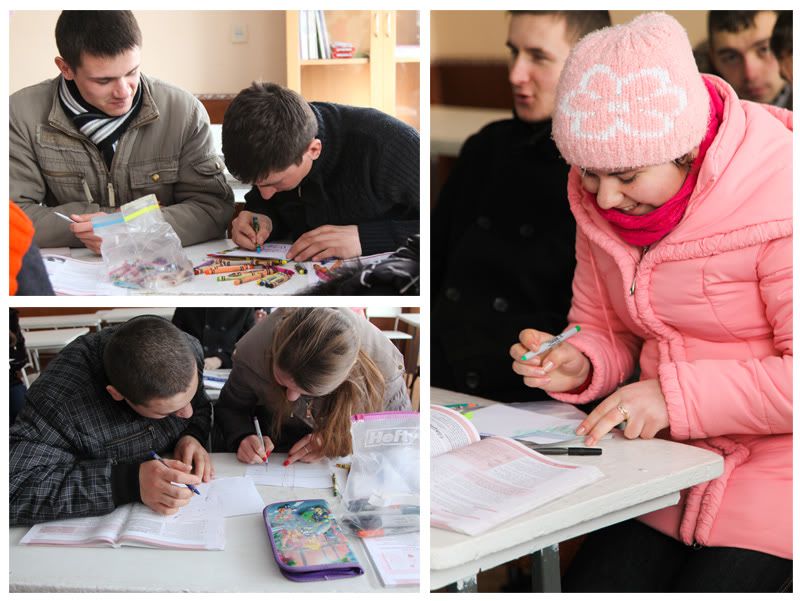 Then, after school, I hopped on a rutiera to head to Chisinau. We stopped in Riscani, which is my raion (kind of like county... it's hard to explain because this really doesn't exist in America). I needed to go to the bank and in order to do that I needed to walk through the piata (open market.... kind of like a flea market). These exist
everywhere.
Almost every village and city has a piata whether it is daily or weekly. In Varatic we have it on Sunday. In the piata you can get anything from clothes to food to electrical equipment. Well, usually the piata is packed... and this was the first time I'd seen it in Riscani totally deserted. I think it made for some really pretty photos.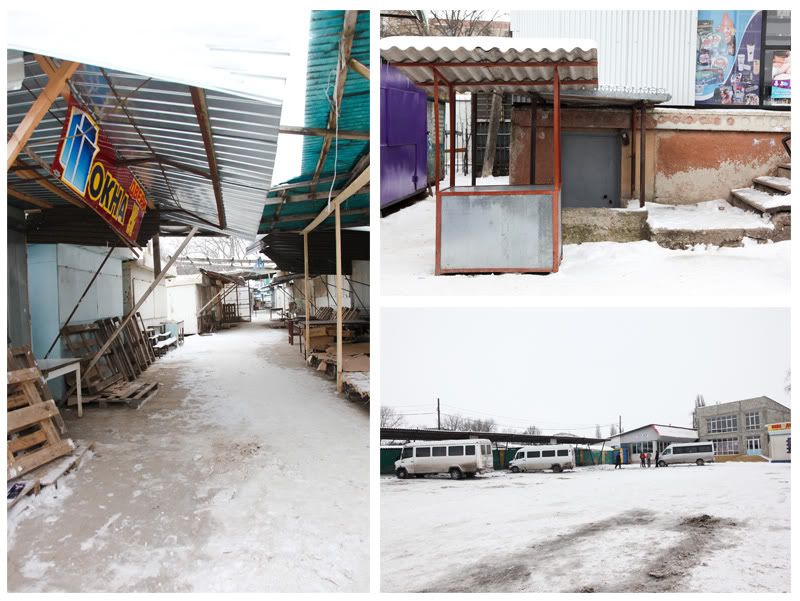 ... Piata guard dogs. (Not really. They're just strays. But they were cute and hanging out in the empty piata!)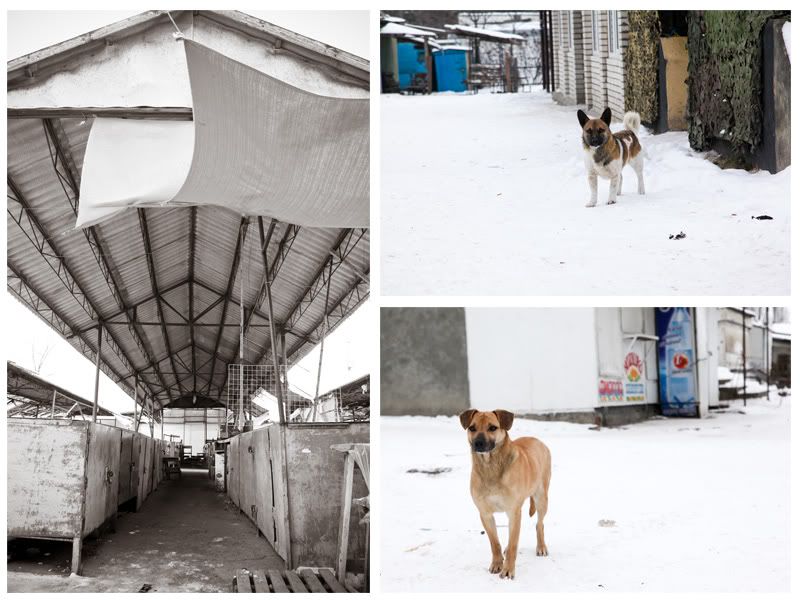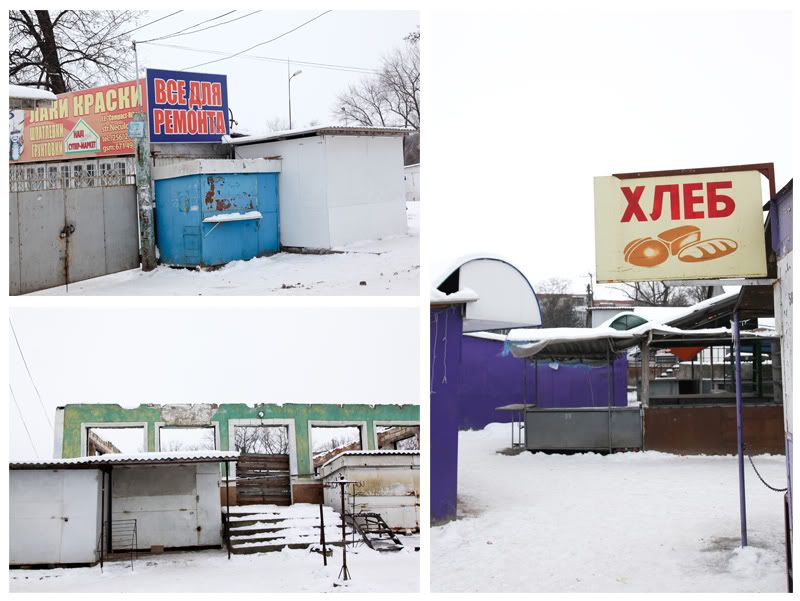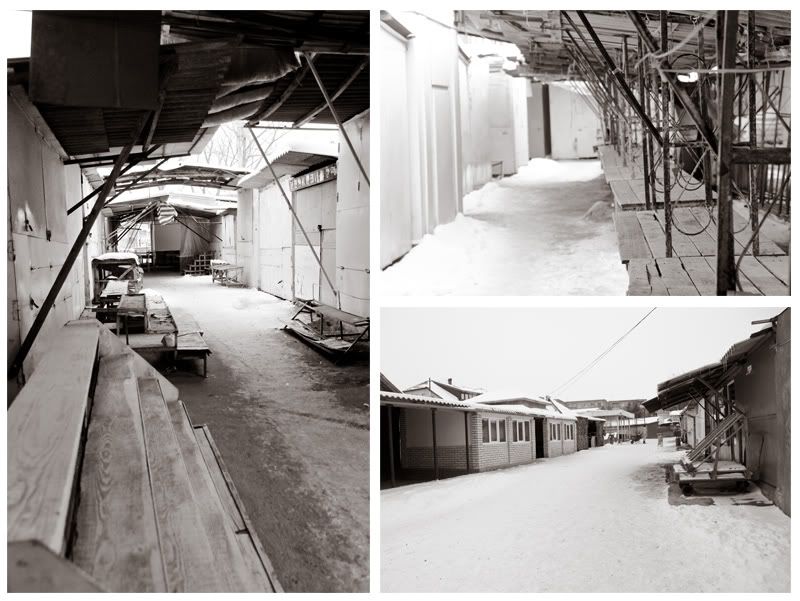 The photo on the bottom left is the veceu at the autogara (bus station). You pay 2 lei when you walk in and then go to a stall that you can see over- and do your business in a hole. It's actually kind of nice because it's a ceramic hole... not just a hole in the cement like the outdoor bathrooms at our school and Mayor's office.
And Orange is the cell phone company I use. It's the equivalent of AT&T. They have iPhones, although it is pretty rare to see someone with an iPhone.